White MDF, 1/8 MDF painted white/ Perfect for Glowforge or other CO2 Lasers
Regular price
Sale price
$3.00 USD
Unit price
per
Our best selling product is now even better!!!  This 1/8 MDF comes Pre-Painted white, saving you time in material preparation.  No masking, no problem!!!  Scorch can be removed with a baby wipe, a cloth with isopropyl alcohol, Windex, etc.  
I still like to mask materials, but as you can see in the video, it is not required.
Made from the same MDF that we have carried for over 3 years, this material is perfect for engraved projects.
White on 1 side, smooth MDF on the back.  
Boards are cut 11 3/4" x 19" by hand. There may be slight variations but will be very close to the size listed. 

We have been using this wood for about 3 years and have been very happy with the results.  This wood is great for all your crafting needs: Glowforge, Hobby Laser, Wood burning, CNC machine, Sign Making, etc.
This MDF is NAF (No Added Formaldehyde), ULEF rated.

RECOMMENDED SETTINGS: Proofgrade Medium Draftboard. This is a good starting point but may need to be adjusted to your specific machine/conditions.***

Share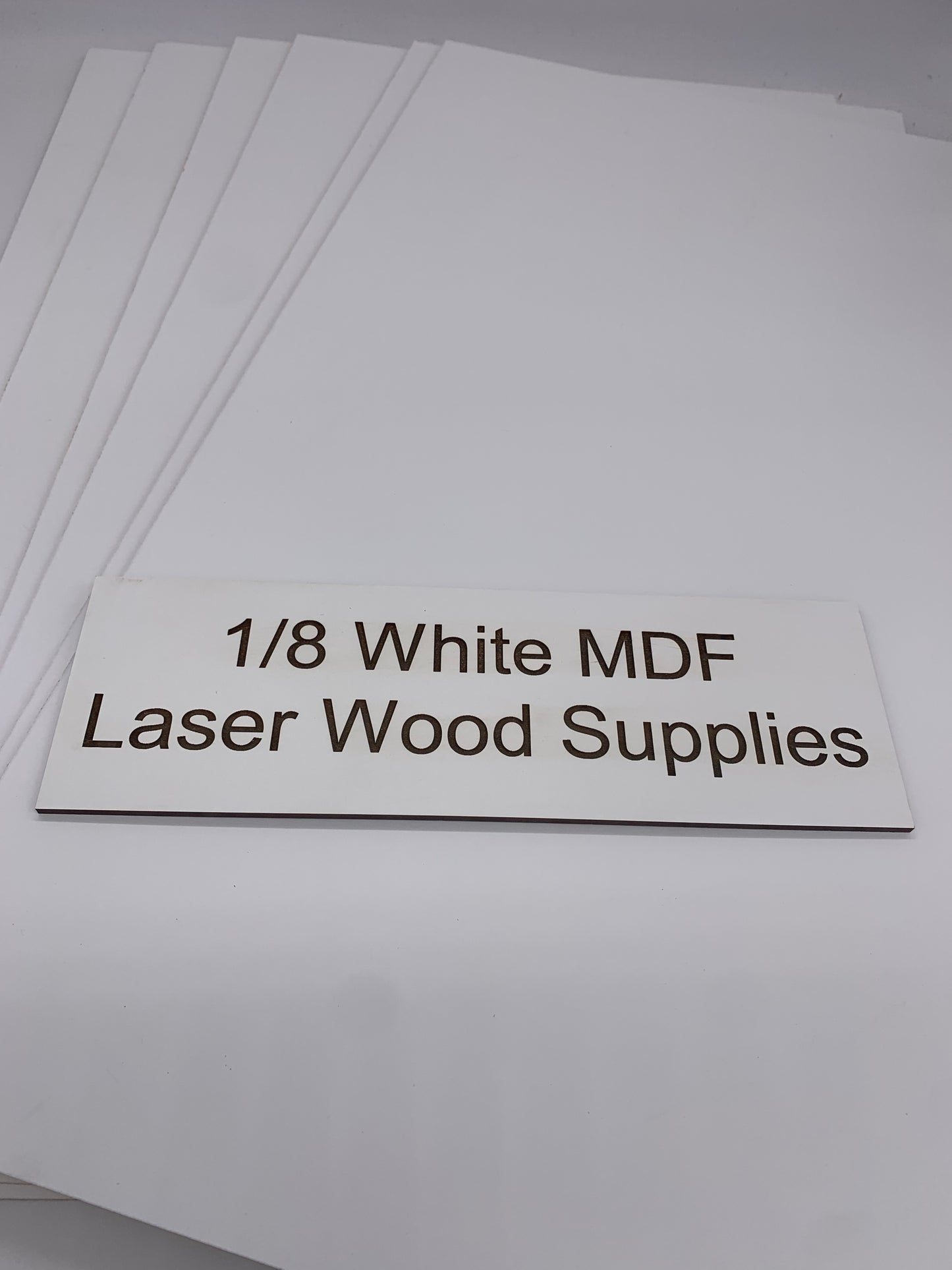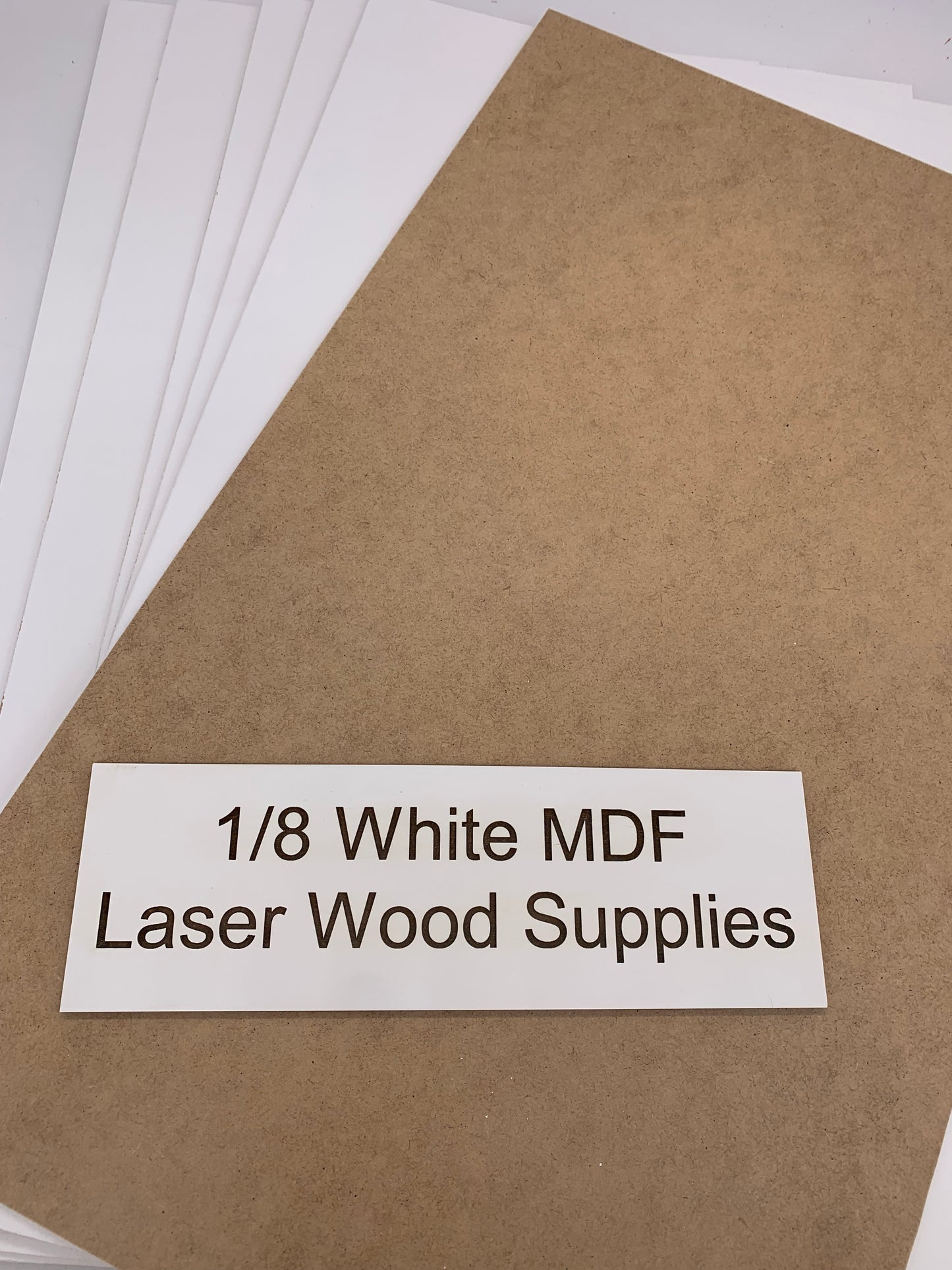 PERFECT!
Amazing cut, and looks incredible on my project. I will definitely be a repeat customer for this product.
White MDF
The white MDF is so easy to cut and clean. Looks beautiful. I use all the time for my Christmas Ornaments
Best I've had!
It's perfect for any project. It cuts so easily and engraved just as good but honestly for me it's the clean up. A baby wipe and it's perfect. I've used others and none are as good as this stuff. And the price is fantastic
LOVE THIS PRODUCT!!!
I have tried other white MDF and none of it compares. This cuts easily, engraves beautifully, cleans perfectly. I really can't say enough good things about it. Alex and family are great at getting orders shipped out asap and they are my go to for my regular mdf, baltic birch and especially white mdf. Icing on the cake is it's a vet owned business.
White mdf
Cuts great! Great quality! Def buying again!