50 SHEETS MIX BOX - 25 BLACK/ 25 WHITE MDF, 1/8 , BULK BOX - FREE UPS SHIPPING
Regular price
$175.00 USD
Regular price
Sale price
$175.00 USD
Unit price
per
What's better than 50 pieces of MDF?  50 Pieces of black and white MDF, that's what :)
This box is 25 sheets of our super popular White MDF, and 25 sheets of our Black MDF.  All in the same box.  1/8 MDF comes Pre-Painted Black or White with a semi gloss finish, saving you time in material preparation.  No masking, no problem!!!  Scorch can be removed with a baby wipe, a cloth with isopropyl alcohol, Windex, etc. 
Made from the same MDF that we have carried for over 3 years, this material is perfect for engraved projects.
Black or White on 1 side, smooth MDF on the back. 
Boards are cut 11 3/4" x 19" by hand. There may be slight variations but will be very close to the size listed. 

We have been using this wood for about 3 years and have been very happy with the results.  This wood is great for all your crafting needs: Glowforge, Hobby Laser, Wood burning, CNC machine, Sign Making, etc.
This MDF is NAF (No Added Formaldehyde), ULEF rated. 
UPS SHIPPING INCLUDED.  DO NOT USE FOR OUTSIDE CONTINENTAL UNITED STATES OR PO BOXES.

RECOMMENDED SETTINGS: Proofgrade Medium Draftboard. This is a good starting point but may need to be adjusted to your specific machine/conditions.***
Share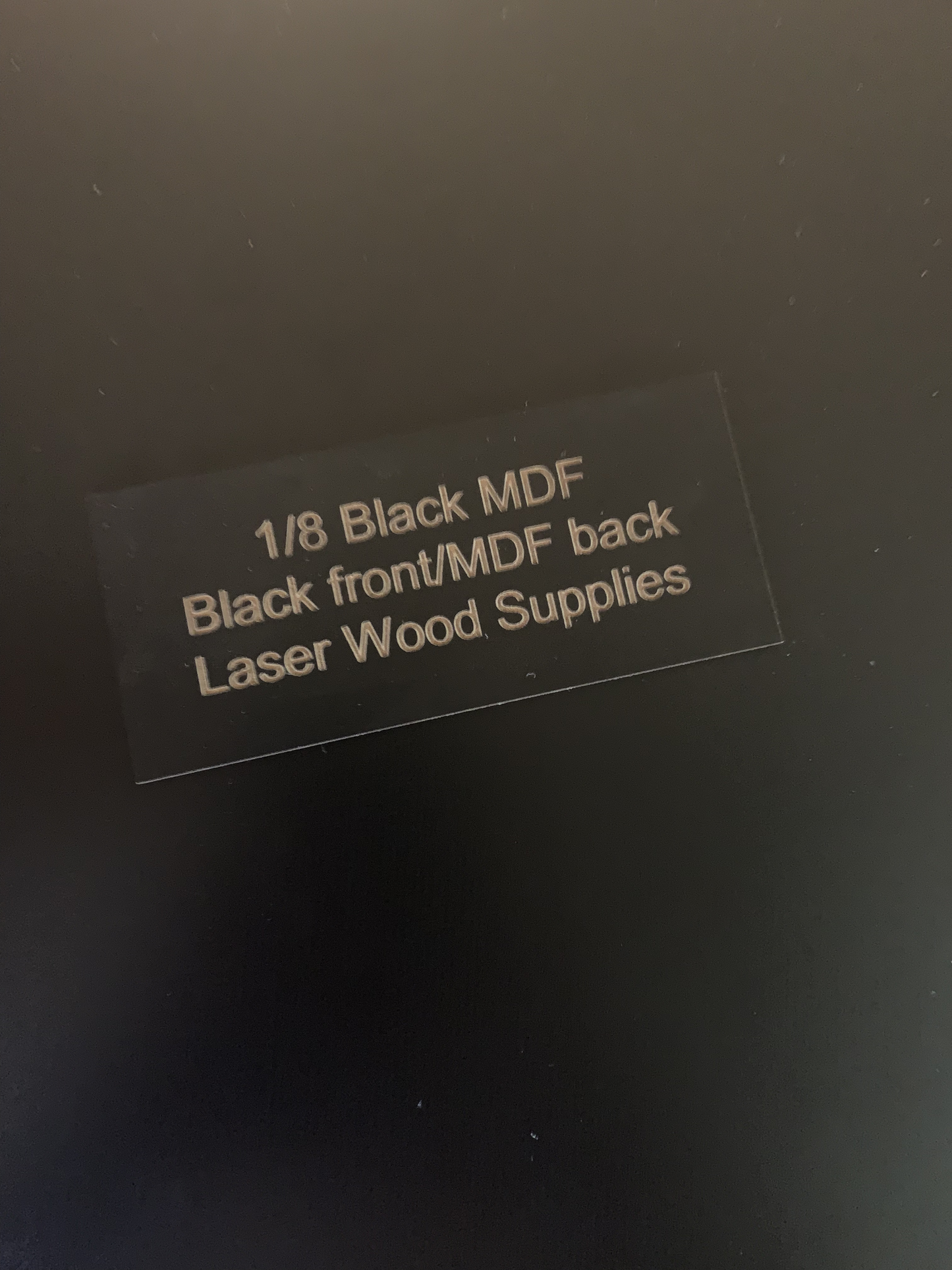 No more painting!
Looking forward to a much easier Christmas season using the black and whites instead of my rotten painting skills! Good stuff to have on hand!
So glad I found this stuff! Fast shipping & great quality!